Founded in 1989 by brothers Nathanael and Cyrille Briegel, "BRIEGEL BROS BAND" is today a trio and/or a quartet, since the tragic loss of saxophonist and band member Philippe Leclerc, deceased last June.
BRIEGEL BROS BAND's music is based on the richness of even rhythm, a "neutral" pulse that allows to develop many different colors and "atmospheres", through blending elements coming from very distinct musical genres such as blues, funk, pop, or Latin-American music.
From all those music, BBB uses the sounds, the rhythms, the harmonies; From Jazz he kept the musical structures, the freedom of interpretation as well as the communication between the musicians.
It is the way the musicians work that "base" out that brings the homogeneity to these varied and eclectic compositions.
Unclassified in style, this U.M.O. (Unidentified Musical Object) called B.B.B. writes an elegant, personal and originally rare music. They are one of the most exciting and innovative formations of the new Jazz scene to which they contributed when it first started about fifty years ago.
Reference Points:
Since it was created, B.B.B. has played about two hundreds concerts in Europe and Asia, in different famous towns, festivals and clubs...
At the end of a tour under the aegis of the French Institutes of Germany, they record their first album "Voyage En Eaux Troubles" (produced by the Lorraine-based label EMD).
In 1996, the French Music Office (F.M.O.) of New York selects the tune "Play Ballads" to be part of a compilation representing French Jazz aimed at festivals and clubs managers as well as the American media.
After several concerts in Poland, Japan and Romania the band record their second album "Détours" in 1998. The formation is now composed of the Briegel Brothers with Philippe Leclerc on saxophone, Jean-Marc Robin on drums and Yvon Susini on percussion. Since April 1999, the date it started to be on sale, he has generated laudatory critics and numerous concerts in France, Scandinavia, Central Europe...
Finally, they recorded their last album in fall 2003. It should be available in spring 2004 and is untitled for the moment. On this one, Apollo Munyanshongore (who joined the band in 2001) put his groovy bass sound on some tracks together with Cyrille.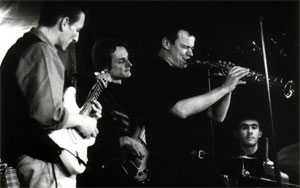 Eivors Hörna in Piteå - Sweden (2000)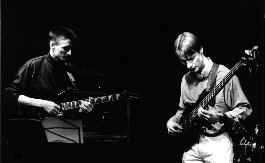 Lavoir Théâtre in Epinal - France (1996)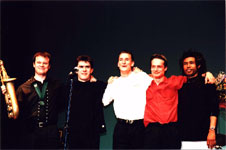 Geijutsu Hall in Kanazawa - Japan (1998)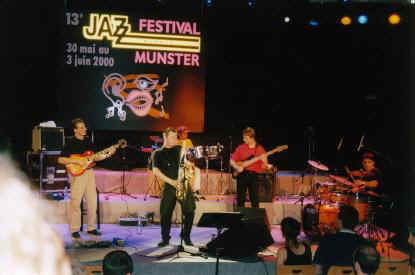 Jazz Festival of Munster - France (2000)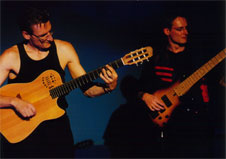 Iasi in Romania (2000)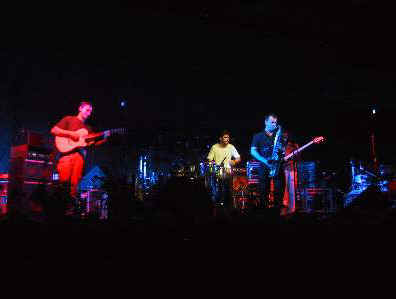 Jazz Festival of Debrecen - Hungary (2001)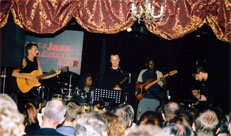 Nancy-Jazz-Pulsations Festival October 2003